Landscape Light Installation Dayton OH
Dayton Area's Top Rated Landscape Light Installation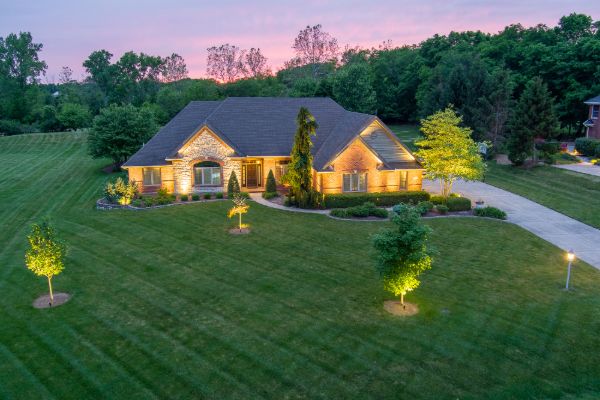 We aren't just another landscape lighting company—we are the premier provider of lighting designs for architecture, landscapes, gardens, and more. Our focus is exclusively on outdoor lighting and we offer over 15 years of experience enhancing the homes of our clients. We take our services seriously and have countless satisfied customers who have collaborated with us for years.
Benefits of Our Landscape Light Installation In Dayton
Serviceability
Nighttime Demonstrations
Professional Design
Serviceability
Products are made in the USA
We offer the only 100 percent repairable lighting fixtures in the Dayton region. Our products are made here in the USA and are the most elegant and well made fixtures you will find.
Nighttime Demonstrations
Professional Design
We offer the only 100 percent repairable lighting fixtures in the Dayton region. Our products are made here in the USA and are the most elegant and well made fixtures you will find.
If you are unsure if lighting will make a difference on your property, our sales team can come to your home, set up a small display and let you enjoy it for a few nights to experience the difference. The small fee that we charge for the setup will be applied to any contract that you sign for installation.
Our design team is not just out dropping fixtures in the ground. We take all aspects of you landscape in mind and provide you with a package that will create a stunning outdoor experience. We train constantly and are active in many industry organizations to make sure that we are the leading edge of technology and design.
From the initial design to ongoing service and maintenance, we're here to deliver exceptional lighting installations that will impress every time the sun goes down. Our maintenance plan includes service visits twice a season to make sure that your entire system from the fixtures to the transformers are in perfect working order. We will also do any light pruning that may be required to ensure that your display is unobstructed from a growing landscape.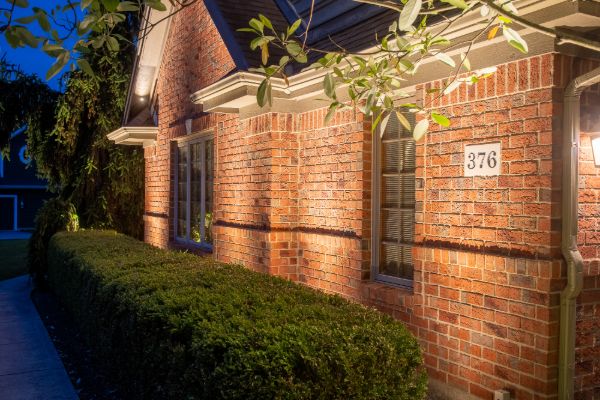 Why Choose Country
Club Landscaping?
Solo Gardener
Landscaping Company

Fully Warrantied Installation

Professional
Staff
All Products Made
In the USA
100%
Satisfaction
There's No Easier Way To Get Landscape Light Installation Than Our Simple 3 Step Process
Contact our professional sales team through our contact form or by phone to set up your fast, free consultation.
We will get you scheduled for outstanding customer service and relationship that will last.
Site back and enjoy your beautiful, healthy, and sustainable landscape at your own private Country Club.
We Can Transform Any Area Of Your Property!
Our team has been proudly serving the finest homes and commercial properties in the Dayton area for over 15 years. We have a wide ranging service area to ensure that we can serve all your landscape needs.
We Provide The Highest Quality Landscaping In The Dayton Area
Frequently Asked
Landscape Light Installation Questions
All of our fixtures carry full warranties, see our warranty page for details, and are backed by our 100% satisfaction guarantee. Additionally, when you sign up with our Annual Maintenance Plan, your system is covered for life!
Our products are made right here in the USA in Danville Va. We are proud to collaborate with a supplier that prides itself on using American made products and creating the most elegant product available.
Setting up demonstrations takes time and puts wear and tear on our products. We are committed to making sure we give you a wonderful experience and that doesn't come cheap. It always important for everyone to have a little skin in the game, but when you experience that feeling, we know that it will be worth the small investment and we will credit that fee towards your full system.
Ready For an Elegant Landscape?